OUR VISION
To create truly uplifting experiences for all our stakeholders each time, by offering them personalized advice & specialized solutions with genuine care. In the process, we intend to become a global tribe of highly inspired, optimistic & responsible individuals.


LEADING THE METAMORPHOSIS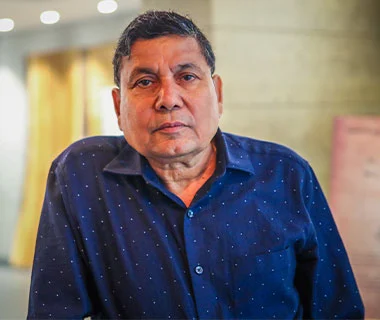 Pawan Agarwal
Director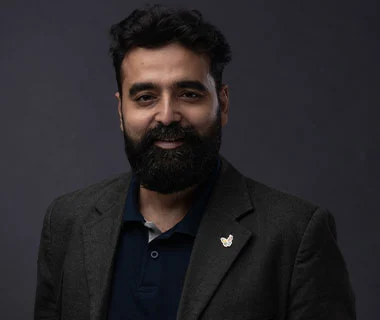 Praveen Agarwal
Managing Director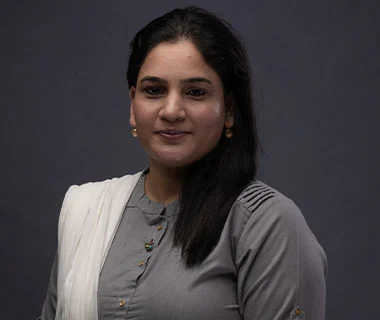 Tripty Agarwal
Creative Director
OUR BRAND STORY!
The brand name Mēraqee comes from the Greek word: 'Meraki' (pronounced as may-rah-kee) which means to do something with soul and passion. To put everything of one's life into it.
The butterfly is a reminder of the beauty that is unleashed from within when we consciously choose to take the path of transformation. The four colors that make up the butterfly's wings are inspired by colors that my children have brought into my life.
GIVE SOUL TO COLORS!
Yellow stands for 'Zoe', meaning divine life and light in Greek. We believe in the philosophy of 'GIVE LIFE TO LIVING™' wherein we are led by higher ideals that enrich the soul. Brand Mēraqee is much more than just products. It's about emotional fulfillment and the creative spirit that inspires the world!
Red stands for 'Agape', or love for humankind in Greek. It is one of the highest forms of love which has the power to change the whole world into one peaceful family. At Mēraqee, we believe in 'GIVE LIFE TO LIVING™' wherein we share a unique bond with all our stakeholders. A golden everlasting bond!
Blue stands for 'Ataraxia', the Greek word for tranquility. It implies creating a positive sphere around oneself. Interpreted in the world of Architecture and Design, it means transforming spaces into emotional zones that exude happiness and peace. It's when you give 'GIVE LIFE TO LIVING™'!
Green stands for 'Bios', which in Greek means life. 'GIVE LIFE TO LIVING™' is our philosophy which means adding happiness, emotional balance, sensitivity, and beauty to life. This is made possible by our infinite range of world-class products which help Architects and Designers give life to their creations!
WHAT THEY SAY ABOUT US!
Meraqee, for me, is a single stop for my creative requirements in the unending interior world.
I have been associated with Praveen for so many years now. I mostly need paper backed veneers and Praveen is the go-to man for me. Love his knowledge of the field and capacity to source the material for me.
I always recommend MERAQEE Praveen to all my friends and clients for his unwavering support on prompt service and quality materials. I can vouch for him.
One of the best showrooms in its category with amazing staff and collection. Very, very professional approach. All the very best!
Meraqee is a good showroom in Hyderabad in regards to the availability of materials for the interior. You are good in the collection of the latest materials for localities, especially in responding and communicating about materials.
Dear Praveen, I want to thank you and the rest of your team for the excellent job. Working with you and other members of the team is a pleasure. The work was very professionally done. We really appreciate the frequent updates and communication about our projects. We are glad that the job came within the planned budget and that there were no unpleasant surprises. Lastly, we appreciate your attention to detail and perfectionism, you really stand by your work and it shows.
Dear Praveen, At the setout, let me congratulate you on completing 20 years of journey in the interiors and allied product line. I sincerely appreciate your service with dedication, the commitment of delivers (deliveries?) on time, more specifically, the professional approach and choosing the best & right products. I once again congratulate you and wish you all the very best in the years to come.
A designer store for all the interior products, we have used their textured veneers, Valchromat. It's the choicest store to transform spaces. We wish Praveen and Meraqee all the best.
Being associated with Meraqee for almost 17 years, I can proudly say that the name itself represents doing something with soul, love and passion. Praveen totally deserves the name "Meraqee" for his store! The kinds of products displayed is wonderful and cost-effective wherein he can cater to any kind of budget. With lots of best wishes to grow his Plant into a huge tree spreading its roots wide and far.
I can't say that I have dealt with many businesses that may have exceeded my expectations but MERAQEE is an exception. Having a vast collection of good quality material may give them an edge over the others. But what's impeccable is their services like promptness in taking the order, delivering on time, and invoicing. In our association of 5 years, they seldom required any follow-up. Thank you Meraqee for such an exemplary experience.
I have personally cross-checked and used the products of Mr. Praveen for the past 15 years. His service and quality are amazing. He personally takes care of the products supplied to our clients. Till now he has given quality service to my clients. I blindly recommend Meraqee products to my clients. Buying from Meraqee helps me provide a hassle-free service to my clients. Personally, the service of Mr. Praveen has made him from a supplier to a close family member and a friend of Raj Architects.
Meraqee is a one-stop shop for people to make their dream house come true!
Meraqee studio is definitely the first of its kind in Hyderabad. For me to source the finest and the best of designer interior and architecture materials, the go-to places were the Europe market or China, or even Mumbai or Delhi in India. But looking at the range at Meraqee, the tedious way of sourcing materials is a thing of the past. Quite an international standard of choices of designer materials. Way to go Meraqee Team.
Perfectly well presented innovative products and to top it all, excellent service from the entire Meraqee team.
A designer store for all interior products, we have used their textured veneers, Valchromat, cladding. It's the choicest store to transform spaces. We wish Praveen and Meraqee all the best.
Most intriguing and different types of materials and collection.
Are You Ready to Makeover Your Space ?