𝐖𝐡𝐚𝐭 𝐢𝐟 𝐲𝐨𝐮'𝐫𝐞 𝐣𝐮𝐬𝐭 𝐚 '𝐓𝐨𝐮𝐫𝐢𝐬𝐭' 𝐢𝐧 𝐭𝐡𝐢𝐬 𝐥𝐢𝐟𝐞?!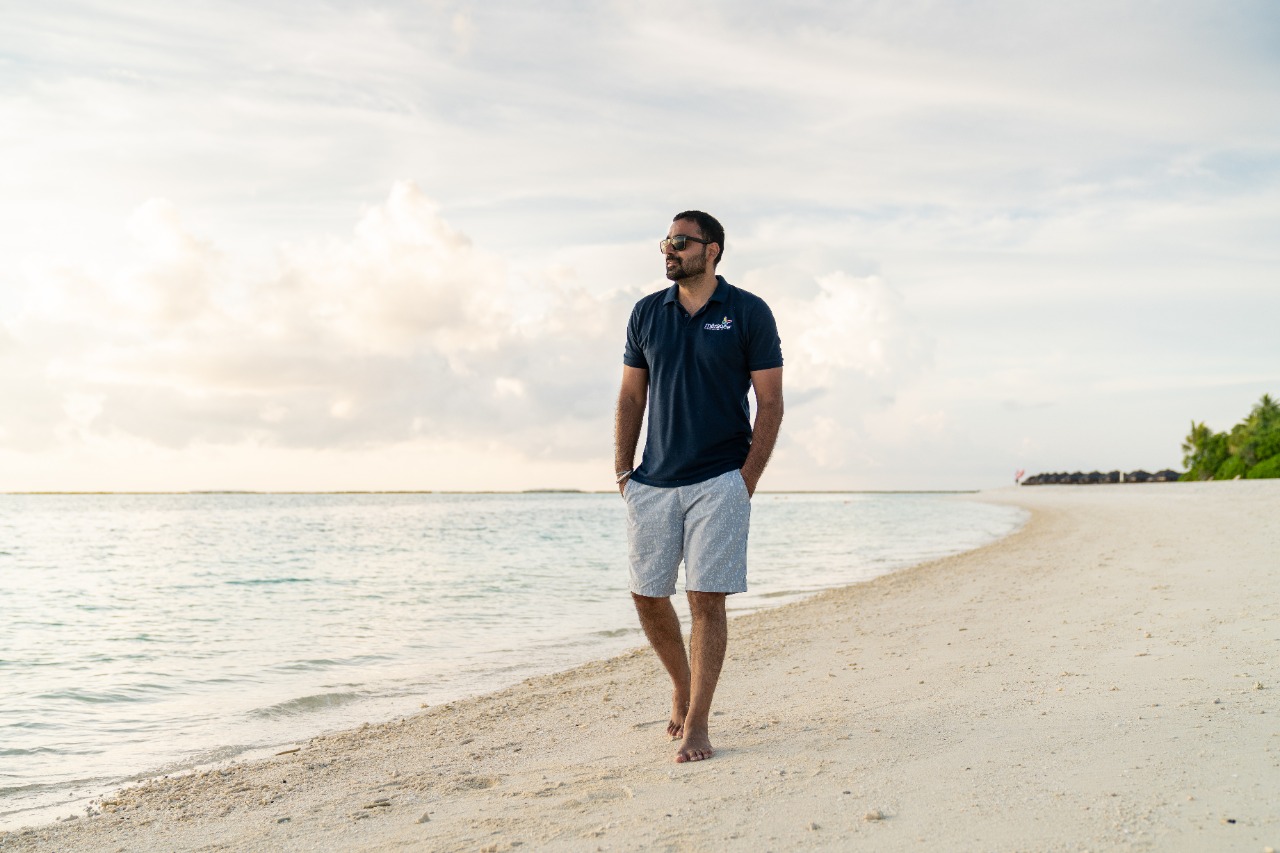 𝐖𝐡𝐚𝐭 𝐢𝐟 𝐲𝐨𝐮'𝐫𝐞 𝐣𝐮𝐬𝐭 𝐚 '𝐓𝐨𝐮𝐫𝐢𝐬𝐭' 𝐢𝐧 𝐭𝐡𝐢𝐬 𝐥𝐢𝐟𝐞?!

Over the past many years, I haven't missed a single opportunity to travel. I find traveling revitalizes my spirit and connects me back to the part of my soul that gets lost in the daily hustles of life. For long, I had been jumping between these two sections of life – travel and daily life. But more recently, I've tried to experience them both as a single undivided experience.

This got me thinking, what if our entire life on this blue planet is just meant to be a tourist experience. We are tourists, and this is a travel destination we have chosen. Humor me for a moment with this thought.

Let's assume that this whole concept of Earth and the Universe is of
a tourist destination.

Generally, as a tourist, there are a few basic things we keep in mind before travelling.

1. For company, we'd like to pick someone likable and like-minded. Someone who fills you with joy, rather than someone who makes you uncomfortable and bitter. Could be your friends or family, or just a random stranger you meet on your journey.

Sometimes you prefer to go solo. Depends on your state of mind and which form of travel helps you.

2. We choose a destination based on your liking – mountains, beaches, wildlife etc. There's a vast assortment of choices available to you as a tourist, and we excitedly take a pick.

3. We also think about the budget. Whether we'd like a local experience, a bed and breakfast or a 5-Star experience in a resort, it's all a combination of our liking and the budget we're allowed.

So, why can't we have the same considerations for our life on this planet.

Why not choose people we wish to surround ourself with – why not choose where we'd like to live and work and experience the majority of our life, our way – why not be considerate towards the 'budget,' in other words the finite resources that our planet has, and use them wisely, rather than splurging them like there's no tomorrow.

To me, this is a powerful point of view and offers me perspective in times of uncertainty and confusion. Hope this helps you in some way too.

1
---